Compliance
There are few responsibilities more basic or more important than making sure the food our families eat is safe. Food Safety is a daily and operational priority at Whole Herb.
We are a certified SQF level 2 supplier of raw materials.
HACCP Program: Our Hazard Analysis and Critical Control Point system is designed to address all reasonably occurring physical, chemical and biological hazards for each of our raw materials.
Testing: Microbiological testing protocols are an important part of our Quality Assurance and Food Safety Program.
Suppliers: Whole Herb's rigorous Supplier Approval Program is supported by both physical and self-audits, with supplier performance tracking and ranking based on strict adherence to customer specifications.
People: Whole Herb recognizes that more than anything, our people are the most vital part of our Food Safety Program. Our weekly staff training programs teach and reinforce our uncompromising commitment to safe, quality food.
---
Certifications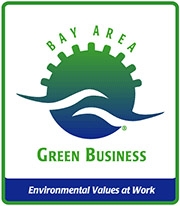 Whole Herb is a certified Green Business.

We offer an extensive range of Organic ingredients, certified by QAI Quality Assurance International, a leader in Organic Certification.

Whole Herb products carry the OK Kosher Certification, one of the world's most respected symbols of kosher approval. With more than 350 of the world's leading kosher experts operating on six continents, Circle K is recognized as the leader in cutting edge kosher technology.
We are certified by the Islamic Services of America, a leading Halal Certification body in the United States and North America, recognized internationally in every sector of the Halal industry