The Whole Herb Company is a direct importer of organic and conventional raw ingredients supplying the Food, Beverage, Nutraceutical, Personal and Pet Care industries. For more than 50 years we have used our global reach, product expertise, and commitment to product safety to provide our customers with the highest quality botanicals and spices.
In 2009 we joined forces with Berjé Inc., a global distributor of essential oils and aromatic chemicals to the Flavor, Fragrance, Pharmaceutical, and Allied Trades. Together we are proud to offer our customers a unique and comprehensive range of directly imported, superior quality products.
---
History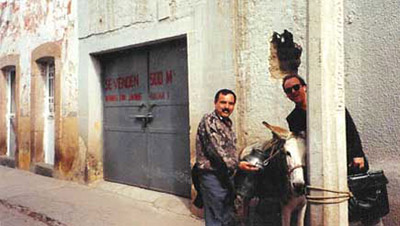 Jim Thrower, a respected figure in the International Spice and Botanical Industry, founded the Whole Herb Company in 1975. His adventurous spirit and insatiable curiosity carried him around the globe for over thirty years, where he developed strong personal relationships with our offshore growers and suppliers.
Jim's integrity, his passion for our business, and his deep respect for both our sources and our customers, formed the foundation upon which Whole Herb stands today.
---
Facility
With over 65,000 square feet of climatically controlled warehouse in Sonoma, California, we are close the port of Oakland and use the same freight lanes as the wine industry. Using a unique construction that takes advantage of cool evenings and low humidity, the building provides optimum storage conditions for raw materials. Our warehouse is green certified by the County of Sonoma.
Bar-coding our entire inventory has streamlined order processing, shipping accuracy, and provides us with detailed, real-time daily inventory tracking.
On-site cleaning, sifting and custom blending is done with Forberg and high volume V Blenders. We can accommodate runs up to several tons of blended product.
Our in-house QA/QC Lab assures strict product quality standards.